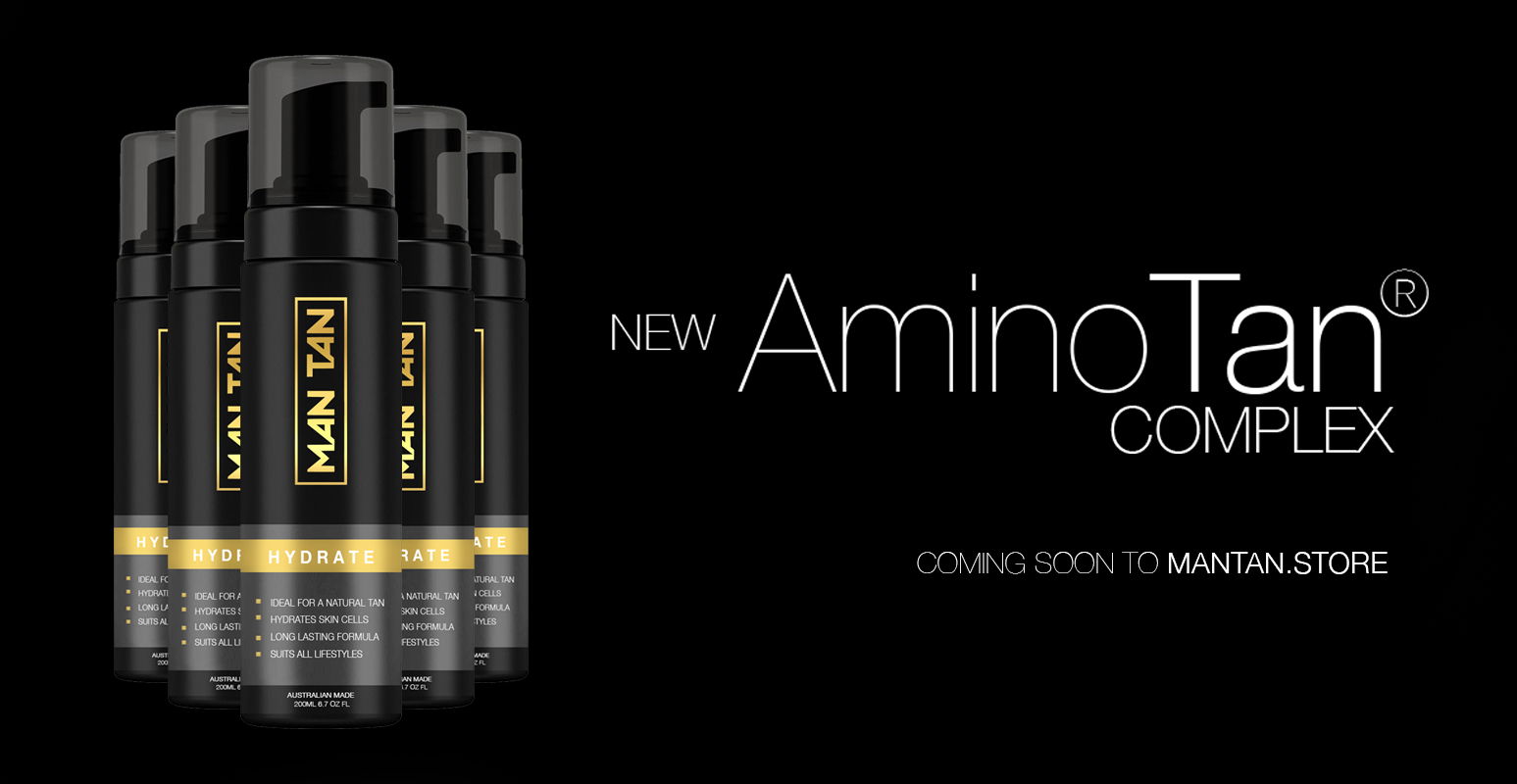 NEW AminoTan® SUNLESS TANNING COMPLEX IS LAUNCHING SOON!


THE LATEST REVOLUTION IN SUNLESS TANNING IS ALMOST HERE. WE'VE FORMULATED THE MOST ADVANCED SUNLESS TAN PRODUCT ON THE MARKET, WITH IT'S NEWLY DEVELOPED AminoTan® COMPLEX, YOU CAN NOW MAINTAIN A YEAR ROUND TAN WITHOUT THE SUN!
✓ APPLY JUST ONCE A WEEK
✓ DARKENS SKIN CELLS NATURALLY
✓ FORMULATED BY AUSTRALIAN CHEMISTS
✓ HYDRATES SKIN CELLS
✓ GOES ON CLEAR, DARKENS SKINS CELLS BETWEEN SHOWERS
✓ NO FUSS EASY TO USE MOUSSE
✓ TAN 'N' GO - NO NEED FOR RINSING


WE ONLY HAVE A LIMITED FIRST RUN OF 1000 UNITS, SO TO BE FIRST IN LINE AND AVOID MISSING OUT, SUBMIT YOUR INFO AND JOIN OUR VIP LIST!
ALL FIRST PURCHASE VIP'S WILL RECEIVE FREE SHIPPING ON THEIR ORDERS.